Acero is a full service real estate brokerage firm licensed in Pennsylvania. As a customer of Acero, you will have the whole team working for you. We combine our many special talents and cooperate with each other to provide the best service possible using our collective knowledge of the real estate market.
Marc Schein, President and Broker of Record
Marc has been actively involved in real estate since the year 2000, as president of a real estate investment firm purchasing single family homes and multi-unit apartment complexes. Moving into the commercial arena he accepted the position of Vice-President for CC Realty Advisors, Ltd., from 2004-2009 where he was a principal advisor for the acquisition, redevelopment, ownership and disposition of income-producing properties throughout the United States. Marc also spearheaded the real estate development arm of the company focusing on land entitlement and project management.
Utilizing his experience and industry insight, he started Atlantic Territories, a full service commercial real estate brokerage firm, in 2010. He is currently Principal and Broker of Record.
Marc has lived in the South Hills of Pittsburgh since 1996, keeping abreast of the unique and changing real estate market. When not working, Marc has dedicated his time to his kids as a volunteer football and baseball coach, to his community as a member of Bethel Park's Planning and Zoning Commission and to local businesses as a board member of the South Hills Chamber of Commerce.
Marc attended Washington & Jefferson College and received a Bachelor's Degree in 1995.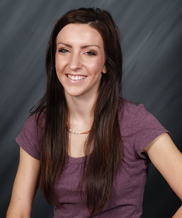 Emily Murphy, Managing Director at Acero Realty, entered the real estate market nearly a decade ago after going through the process of buying her first home.  Since then, she has built a career in real estate, serving as an agent at some of Pittsburgh's most prominent real estate firms.  Now, as the newest member of the Acero team, she utilizes her knowledge of the market and passion for customer service to advocate for clients on both sides of the table.
And, while she serves an array of clients with wide ranging needs, she considers first-time home buyers and rental property investors as two particular areas of specialty.
A graduate of Pennsylvania State University, Emily currently resides in Hampton Township with her husband and two children.  As a licensed realtor, she also holds an SFR certification (Short Sales and Foreclosures) from the National Association of Realtors. As the managing director at Acero, she is charged with helping the company expand and fully develop a footprint in the North Hills of Pittsburgh.  Acero's reach will include communities from Southern Butler County all the way to the Route 65 corridor including Middlesex, Freeport, Hampton, Shaler, McCandless, Wexford, Franklin Park, West View, Bellvue and Ross Township, to name a few.
Janice Russell, JD, Vice President of Sales – (See Janice's Listings)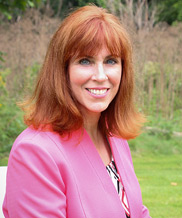 Janice has been fascinated with the greater Pittsburgh real estate market (especially in the North Hills) ever since she bought her first home in 1989. Qualified to sell real estate upon graduation from the University of Pittsburgh School of Law in 1992, she also added a Real Estate Sales License to her qualifications and joined the National Association of Realtors, to provide clients with the best possible service.
As an attorney and as a Realtor®, Janice has the background and education to uphold the highest professional standards to ensure that all real estate transactions are done properly from start to finish. Paperwork is always meticulously prepared with all possible measures to protect your best interests and achieve your real estate goals in a hassle-free way.
Michael Koklarinis, Senior Sales Associate – (See Michael's Listings)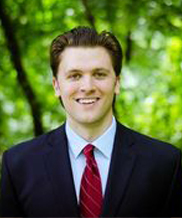 Michael Koklarinis is Acero's Senior Sales Associate and newest team member.  A licensed real estate agent, he will primarily focus on the South Hills and the Mon Valley, an area he knows well as a native of Elizabeth, Pa.  In addition to serving as a real estate agent at one of Pittsburgh's prominent agencies, Michael's career background also includes sales & marketing in the long-term health care arena.  He credits that previous role in healthcare with providing a great foundation for his career at Acero, mainly because it involved establishing trust and guiding both individuals and families through significant life decisions.
"Certainly, purchasing a home is a huge financial step and a long-term lifestyle choice.  I pride myself on the ability to establish a rapport with clients based on trust and care.  Each transaction is important and unique, and I want both my buyers and sellers to feel confident in my ability to guide them through the process.  I want them to understand that I care and will take the time to understand their needs and to relate on all levels."
Acero Realty understands how important marketing and advertising are in the real estate industry. With this in mind, they strategically aligned themselves with ocreations LLC, a boutique design firm located in the South Side of Pittsburgh that specializes in design and creative solutions.
When Shawn O'Mara, the owner of ocreations, learned about the innovative real estate company starting-up in the South Hills of Pittsburgh, he knew he had to be a part of it. Shawn commented: "Our goal is to provide something new and fresh. We do not want to take over the market. We want to provide a unique option for buyers and sellers."
With ocreations as the official agency of Acero Realty, Shawn provides professional consulting every step of the way. He has a staff of some of Pittsburgh's top creative thinkers and a network of talent for writing, media buying, programming, video and more. You can learn more about ocreations at ocreations.com.