ACERO'S NEWEST AGENTS ARE "PEOPLE ON THE MOVE" IN PITTSBURGH BUSINESS TIMES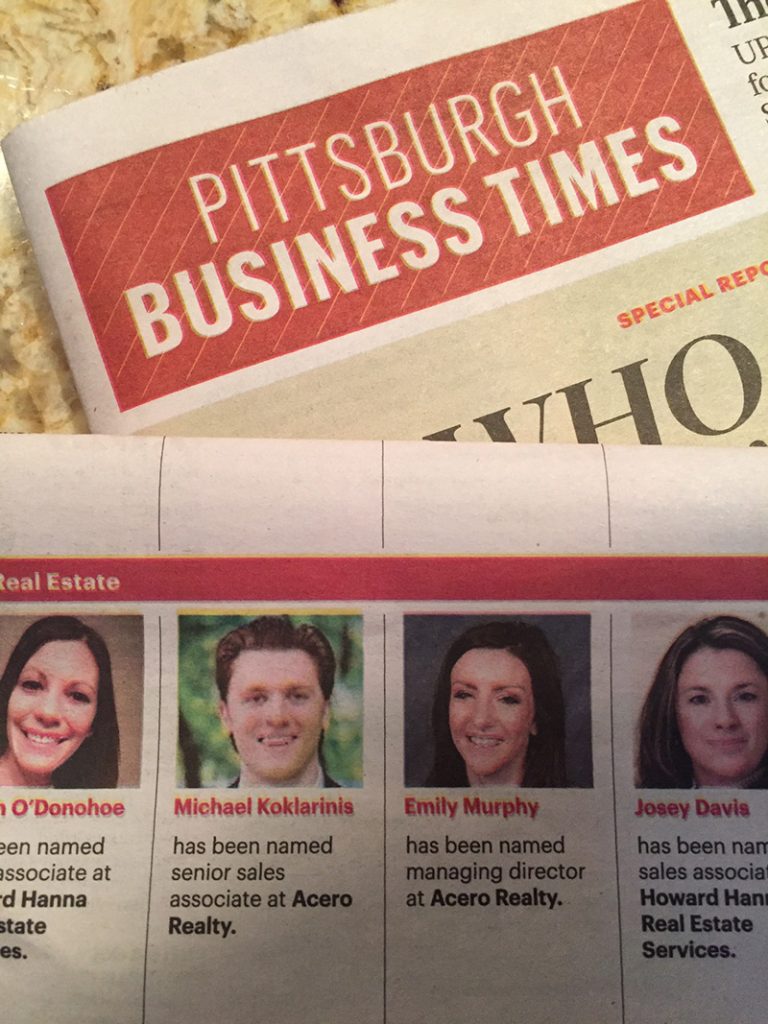 Congratulations to Acero Realty's newest agents: Managing Director Emily Murphy and Senior Sales Agent Michael Koklarinis who are featured as "People on the Move" in the latest issue of the Pittsburgh Business Times.
Both Emily and Michael joined the Acero team in January as part of the agency's planned growth. Located in both the North Hills (Emily) and South Hills (Michael) the Acero team is now poised to more easily address the needs of buyers and sellers throughout the Greater Pittsburgh Region.
That flexibility is a key factor in the Acero team's ability to keep pace with what is currently a fast-moving real estate market. Because there are fewer homes available, buyers are facing a competitive environment and sellers are benefiting from the increased demand. Those in the market can expect the brisk activity to continue in the coming months as signs of spring slowly erase the last remnants of winter. Now is definitely the time if you, or someone you know, is looking to buy or sell. Reach out to Emily and Michael and they will gladly lead you through the process.